This month, the development and implementation of a new version of the airport control panel to control lighting systems for GA (General Aviation) airports was completed.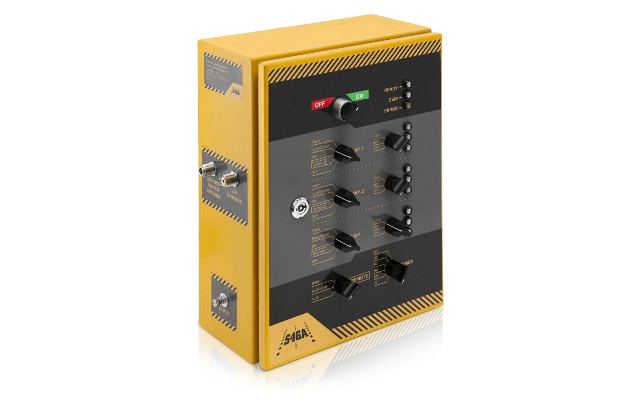 The control panel is the heart of the autonomous lighting system for runways, helipads and obstacle lighting.
The control panel structure is based on a built-in computer with an NVIDIA® Tegra 3 4x ARM® Cortex-A9 processor, and its design allows for very flexible configuration of the control panel depending on the current needs of the customer. The control panel is dedicated to control the SP-401 lamp system operating on the basis of a radio mesh network.  Several lamp subsystems can be started and monitored using a desktop with switches, using a telephone – starting by initiating the connection with the control panel, SMSes with commands giving the ability to start, change the configuration, obtain status information and alarm SMSes. In addition, it is possible to start the system using the RF module operating on the frequency of the given airport, enabling the system to be started from the radio on the plane.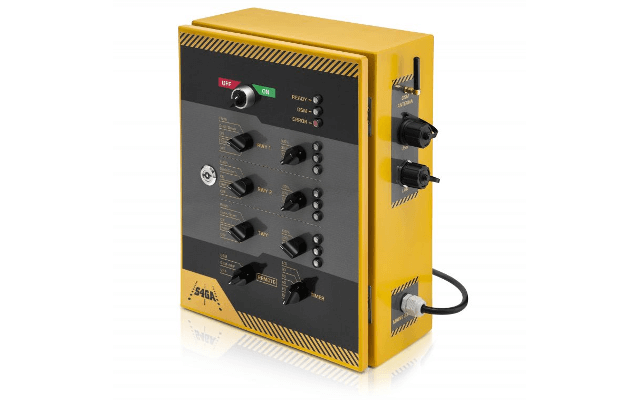 The control panel is also equipped with inputs and outputs enabling connection to the current airport infrastructure and the possibility of connecting to the network via the Ethernet port. Software update and configuration change via USB is very easy to carry out. The project is also prepared for further development and provides for the possibility of creating the control panel with the display and touch panel for even easier management of the lamp system (in the case of larger airports with the control tower).