What does set us apart? – Always open to new challenges, flexible, creatively approaching every topic – regardless of whether it is about creating a new product, changing the existing concept, using alternative materials or outsourcing a complete production process.
BORNICO is not only the contractual PCB assembly, but a fully comprehensive approach to the design, implementation and production of electronics.
From the beginning of our activity, we have focused on acting in such a way as to be an ideal partner for our contractors in achieving business goals with dynamic market fluctuations.  We implement the above concept thanks to good communication and perfect identification of our clients' needs.
"FROM THE IDEA TO THE FINAL PRODUCT"
Close cooperation of designers with individual production departments contributes to creating projects taking into account production realities, optimizing costs, minimizing the risk of defects and, as a result, giving a better quality product at an affordable price.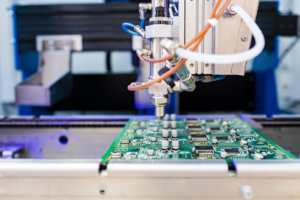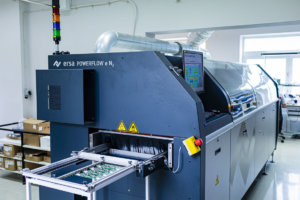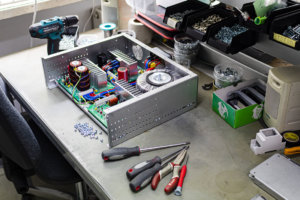 BORNICO's greatest asset is intellectual potential. An experienced team of designers, working since the beginning of the company, is able to implement any project: from the initial unspecified concept to the launch of final production. We carry out any type of order: from simple circuits to comprehensive system solutions whose integral part is the software created by our programmers.
BORNICO is the team of specialists whose knowledge and experience complements the top-class machinery park. Currently, it consist of:
two fully automatic SMD (SMT) assembly lines;
pick&place machines for the production of short prototype series;
AOI 3D optical inspection devices;
wave soldering and selective wave for soldering in a nitrogen atmosphere;
soldering wave with lead alloy;
PCB washing device with ion purity test;
robot for selective painting;
15 stations for through-hole assembly and richly equipped, specialized complementary equipment
Thanks to the fact, parallel producing both short and long series of PCBs , in several variants simultaneously, is possible. All manufactured circuits are subject to several stages of quality control, from the test of applying the solder paste on a silk-screen printer with 2.5D optical inspection, through the 3D AOI test, to functional tests.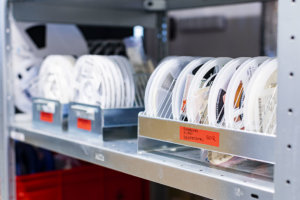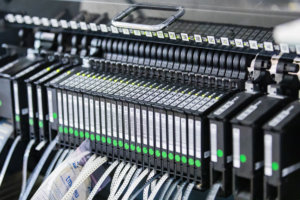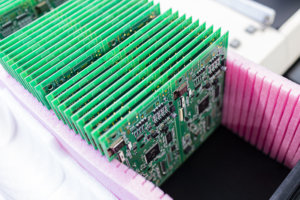 Elements for assembly can be entrusted elements, but the company completes also elements, freeing the customer from the need to maintain their own warehouses. The BORNICO company has implemented electronic document flow, and a specialized production management program allows to optimize logistics and order fulfilment.
The combination of modern technologies, enormous intellectual potential, many years of experience and the use of the ISO 9001: 2015 quality management system is a warrantor that services offered by the company are at the highest global level.