The first representative of the controller family with a colourful graphic display and a capacitive touch panel entered production in BORNICO.
This first controller family implemented in production is a new weekly programmer designed at the request of ASPOL F.V. This programmer enables comprehensive control of all recuperator functions and reading of all diagnostic parameters. Recuperator operation parameters can be freely programmed in a daily or weekly cycle depending on the needs and habits of households. The ASP3 programmer can be integrated with any intelligent building system via the MODBUS RTU interface.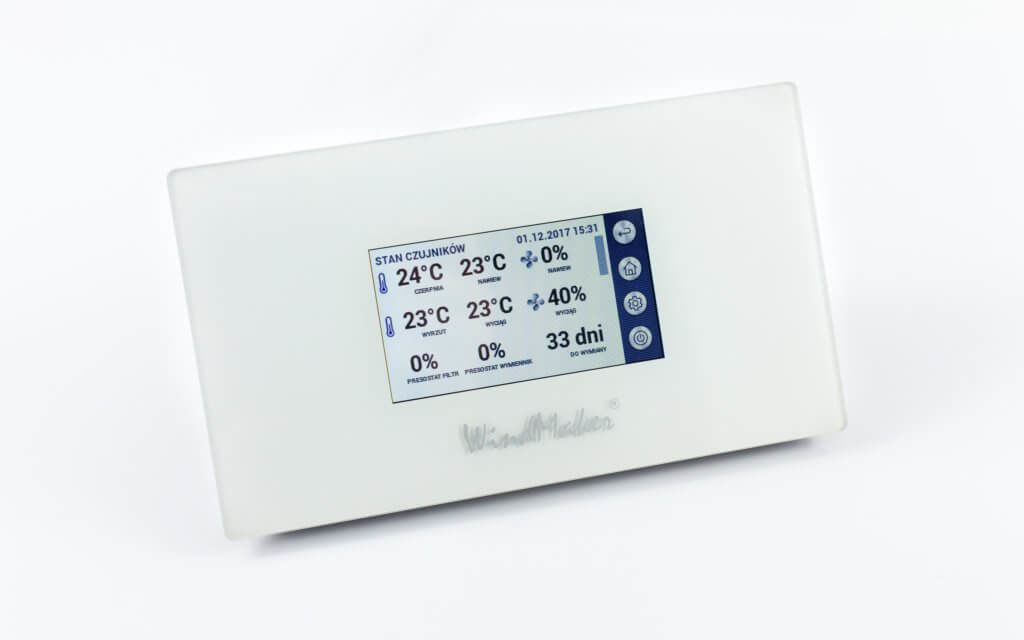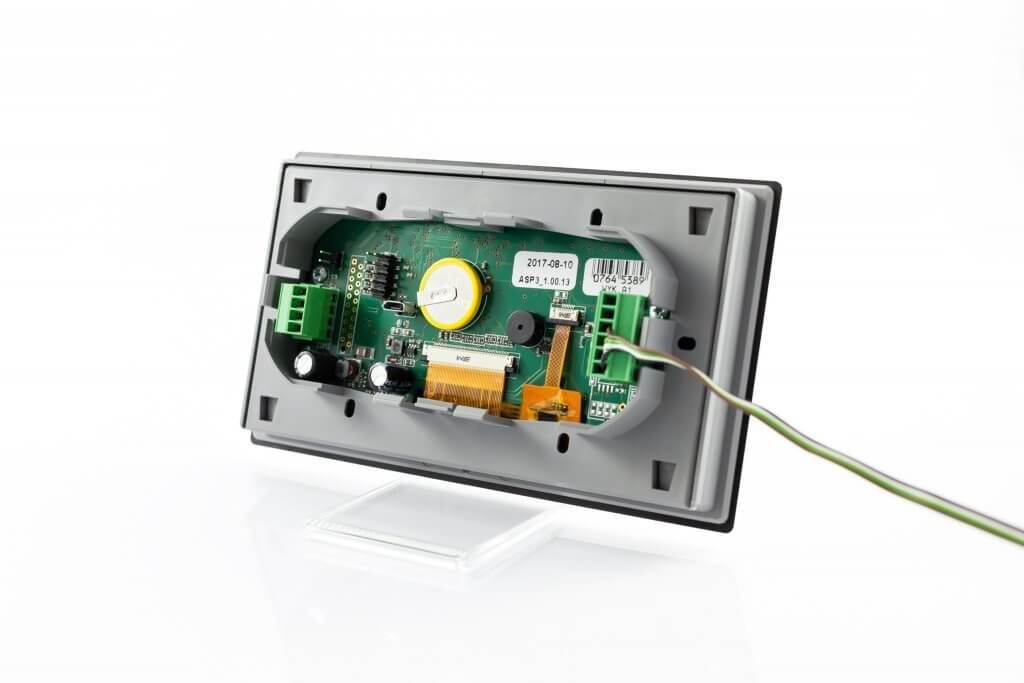 The controller can be used as an intelligent interface for many different devices, as well as it can be a base for building autonomous controllers. It is equipped with a 3.5'' TFT display and the capacitive touch panel with simultaneous detection of up to 5 points. The graphic interface has been programmed using the TouchGFX environment from Draupner Graphics.
The common hardware platform allows the implementation of various variants of controllers to be built-in in a standard, double installation box. Modern design with a glass panel in 2 colors easily fits into any interior.