On March 27-30, 2017, eight employees of BORNICO participated in the training:
IPC-7711/21B-CIS Naprawa i modyfikacje układów elektronicznych oraz płytek drukowanych (Repair and modification of electronic systems and printed circuit boards).
The training was aimed at acquiring comprehensive knowledge, including theory and practical tips on techniques for modification and repair of electronic circuits and printed circuit boards according to theIPC-7711 and IPC-7721 standards. This knowledge is extremely useful during everyday work and significantly increases the competence of staff. In addition to theoretical knowledge, the experience in the practical use of acquired skills is particularly important. The training ended with an examination passed by all employees confirms the high level of knowledge and competence of BORNICO employees.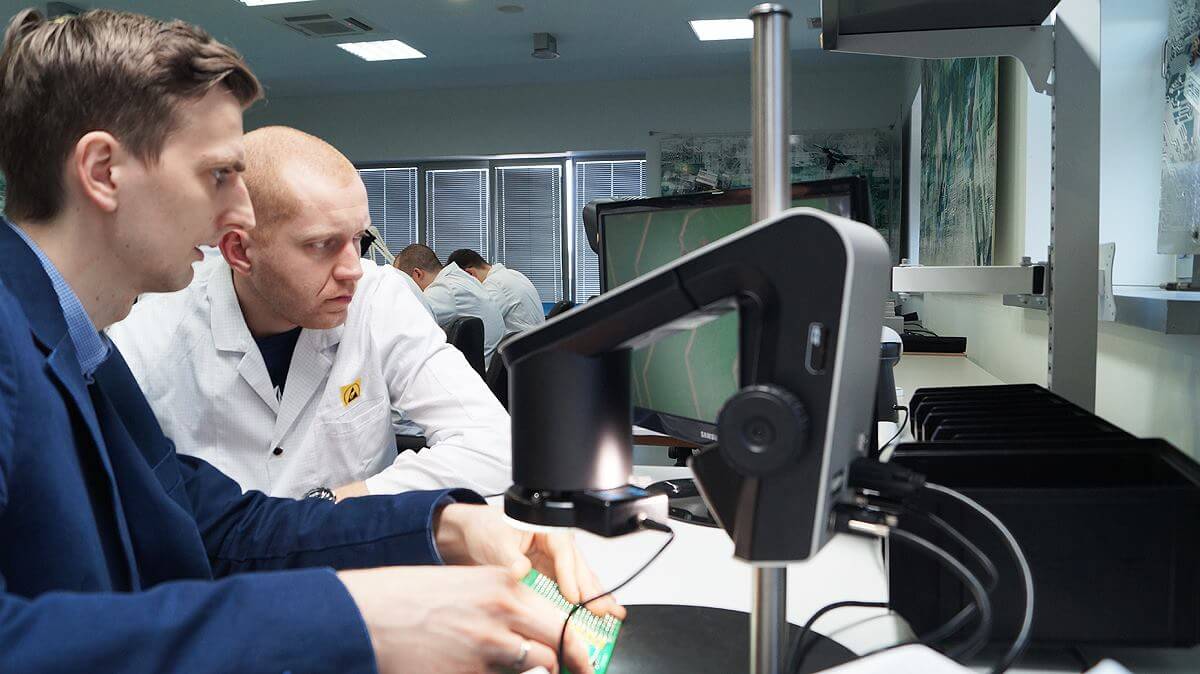 It is worth noting that the current silver medallist of the Polish Soldering Championships Michal Czerwiec was also involved in the training. We hope that the additional portion of knowledge and experience gained during the training will result in an even better place in the next edition.