Several months of Research & Development department work resulted in:
appearing 2 types of sensors for  the measurement of non-electrical quantities, intended for work in potentially explosive areas.
This is a new area of activity for our company, new challenges and new experiences. The project was successful and both types underwent the ATEX certification process and were put into production.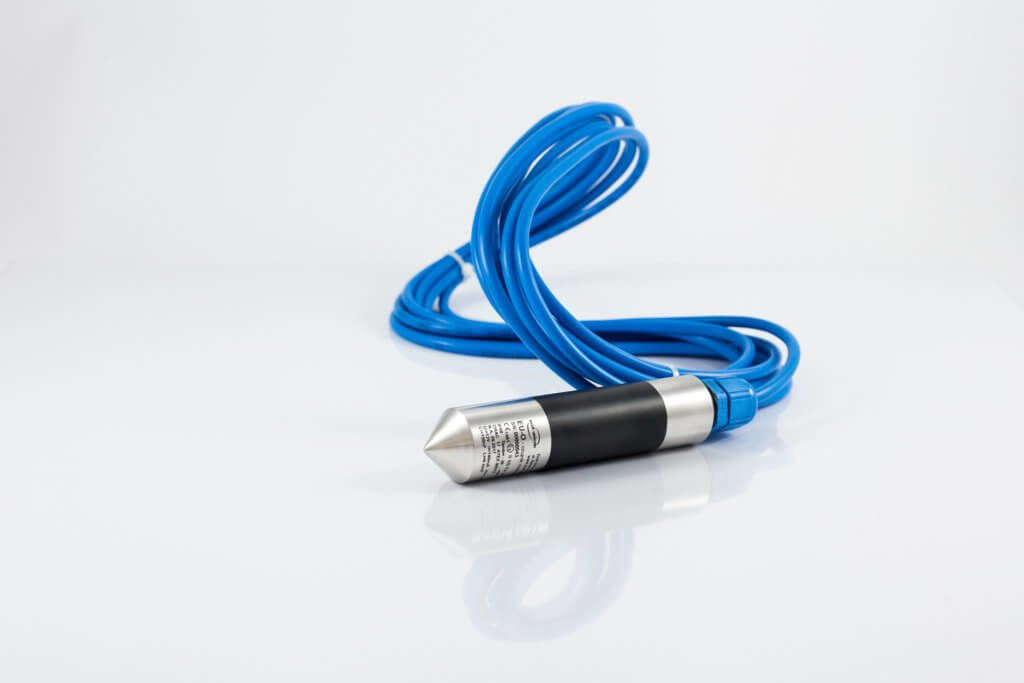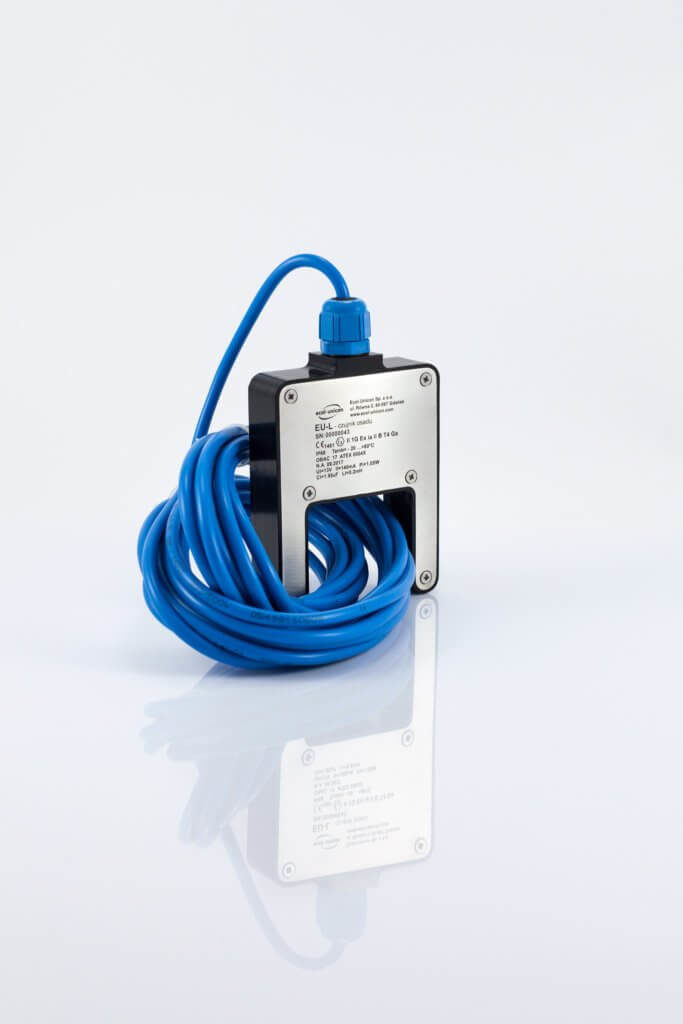 Both types of sensors were developed on behalf of the ECOL-UNICON company and they are designed to cooperate with the BUMERANG alarm system, also manufactured by BORNICO.
The EU-O sensor is a sensor used in settlers to detect the oil level. The cylinder-shaped sensor has 2 metal electrodes: an upper and a lower one, which, immersed in an aqueous, oil or water-oil environment, generates appropriate signals for these liquids, which allows to activate an alarm device signalling proper or inproper levels of these liquids.
The EU-L sensor is an ultrasonic sensor for detecting the level of sludge in settlers. This sensor constantly generates an ultrasonic wave, which propagates differently in the aquatic environment and differently in the sediments accumulating in settlers. This different wave propagation is detected by the EU-L sensor electronics and imaged by different voltage states at the sensor output, resulting in signals used in the BUMERANG alarm system.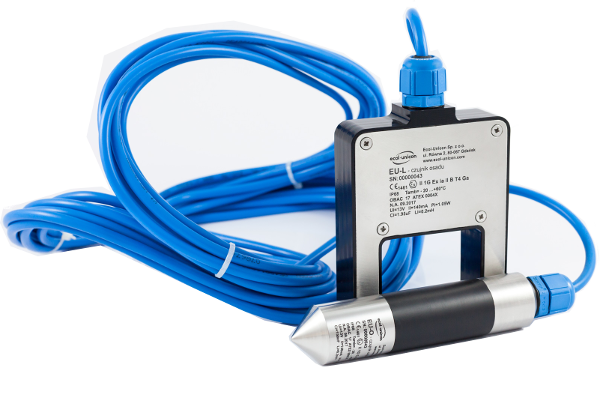 Sensors have ATEX certificates that allow these sensors to work in potentially explosive environments; Ex II 1G Ex ia IIB T4 Ga.